BOLD opens licensing for more than 2.5 million images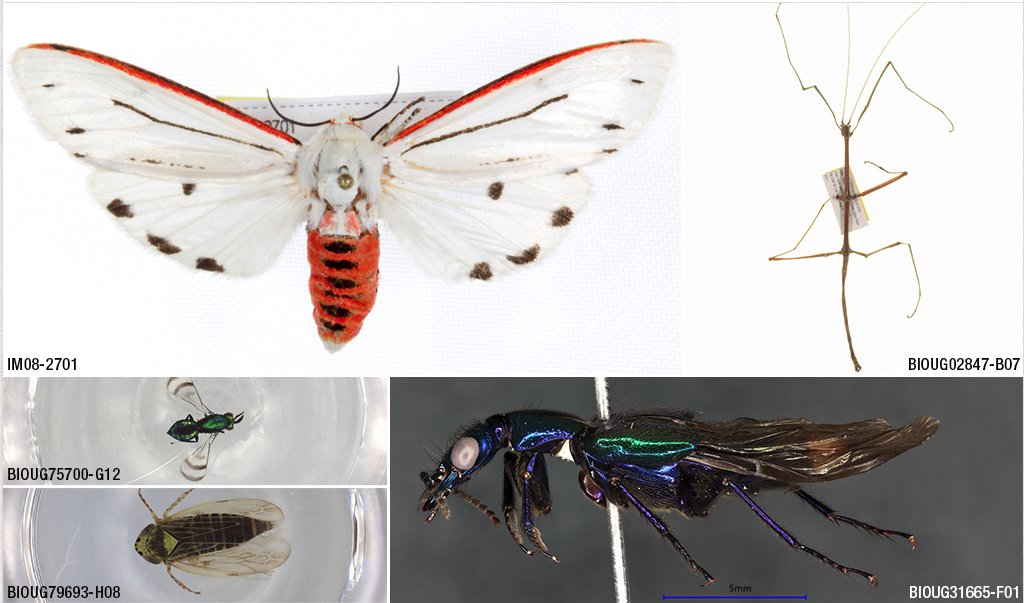 The Barcode of Life Data Systems (BOLD), the world's largest repository of DNA barcode data located at the University of Guelph's Centre for Biodiversity Genomics, has opened licensing on 85% of its specimen image database.
"Reducing barriers to the access and utilization of biodiversity data serves to increase uptake and accelerates the generation of new methods and insights," says Sujeevan Ratnasingham, Associate Director, Informatics and BOLD's founding architect at the Centre for Biodiversity Genomics (CBG).
The new CC-BY license allows scientists, artists, and companies to use, adapt, build upon, and redistribute BOLD specimen images in any medium or format, so long as the image creator is credited. The previous CC-BY-NC-SA licensing standard enforced specific licensing constraints which prevented uptake from non-profit and for-profit corporations.
BOLD is the central DNA barcode repository for the biodiversity research community. Functioning as a workbench, BOLD supports the acquisition, storage, analysis, and publication of DNA barcode records. The database holds more than 10 million specimen records and 3.5 million specimen images. More than a million users worldwide rely on BOLD to host and manage this critical biodiversity data.
"The CBG contributes 20,000 new specimen images per week to the BOLD platform and aims to raise the total specimen image count to four million by the end of 2022, all under the CC-BY license," says Dr. Dirk Steinke, Associate Director, Analytics at the CBG.
"The bottom line is licensing standards continue to evolve, however, we are committed to reviewing emerging standards and adapting the way we manage and release our data," says Ratnasingham.